MailExer is an advanced modern Windows service application which allows you to remote control your computer from anywhere by sending commands by email.
No need to know your computers IP address or open inbound ports in the firewall.
Remote control your PC via commands sent in an email
You can easily control your PC remotely from any mail capable device. Send simple but powerful commands in an email to restart computer, retrieve files, execute programs, kill a program, play a sound or get pictures from attached cameras, and more.

See complete list of commands.

Remote control security
To allow access to the computer you need to have the senders email address registered and a correct password entered in the subject of the email. For an extra layer of security you can use a 2-Step Verification password using Google Authenticator. Using the Google authenticator a secure one-time password would be required in the subject of the email.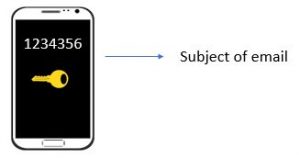 User remote access
MailExer has flexible user access settings. Several email accounts can be attached, each with multiple email users. Individual user can then be setup to have different level of access to the remote controlled PC. It's even possible to control several computers from the same email account.
Mail Receiving Protocols
MailExer supports both IMAP and POP3 mail protocols. IMAP and POP3 are the two most commonly used Internet mail protocols for retrieving emails.
MailExer screenshot